Malwarebytes is a free utility that allows home users to scan their tower computer, laptops, tablets, etc for malicious content/virus code/etc. This application will help to rid your computer of things that slow it down, and steal your information!
1. First, we need to download the latest available version of
MalwareBytes
. This can be done by navigating to the link below in your web browser:
MalwareBytes Download
2. Once you've chosen to download the file, you'll see a bar at the bottom of the screen showing the progress of the download.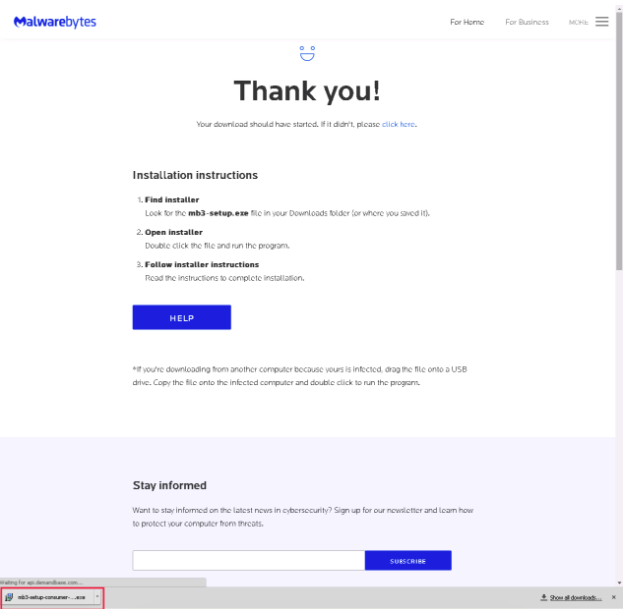 3. When the download completes, click the downloaded file from the bottom. It will most likely prompt you to approve the installation. Please choose to allow it.
4. Next, choose English as the desired language for the installation and click OK. Click Next on the initial install screen.
5. Accept the license agreement, and click Next.
6. On the Information page of the install, go ahead and click Next.
7. On the next screen, leave the default install location in place, and just click Next.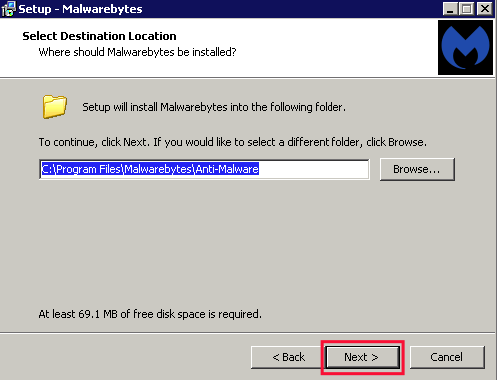 8. On the Select Start Menu Folder page, just click Next again.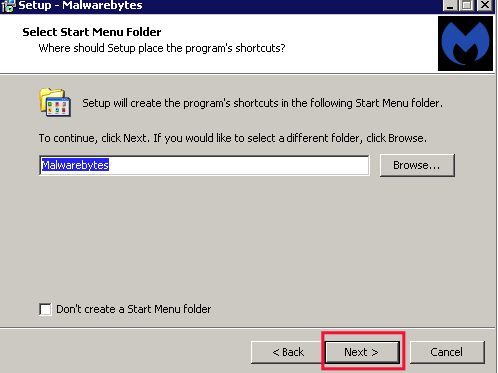 9. Continue clicking Next the rest of the way through the installation process.
10. When this finishes,
MalwareBytes
will start automatically. When it does, close the informational pop-up window, and click the Check for updates button in the middle of the
MalwareBytes
window. You only need to do this if it doesn't start on its own, which it most likely will.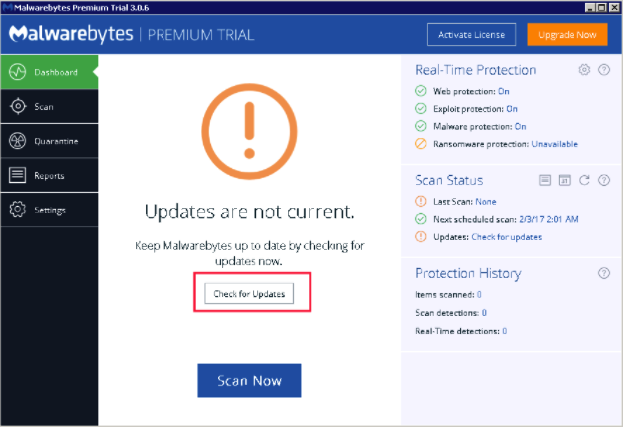 11. When the updates finish, click the Scan Now button. The malware scan will begin, and updates to the progress will be seen across the top of the window.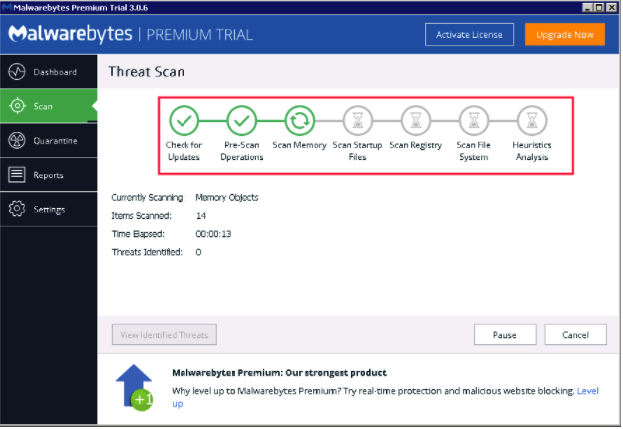 12. Finally, when the scanning process completes,
MalwareBytes
will provide you a report of any malicious items it found during the scan process. This window will also let you select what you'd like to do with these items. Lets choose Quarantine/Remove, and click Apply.
You'll want to update the program at least once a month, and running the system scan every 1-2 weeks will keep your computer clean. If you get stuck, or need any help at all, please reach out!
CategoryMaintenance