CCleaner is a free utility that scans your computer for old temporary content (stuff your internet browser downloads as you browse the internet,) malicious code, settings and files that contain errors, etc. These processes will increase the performance of your computer, and will help prevent virus infections.
1. First we need to download the latest version of CCleaner. To do so, navigate to this address in your web browser: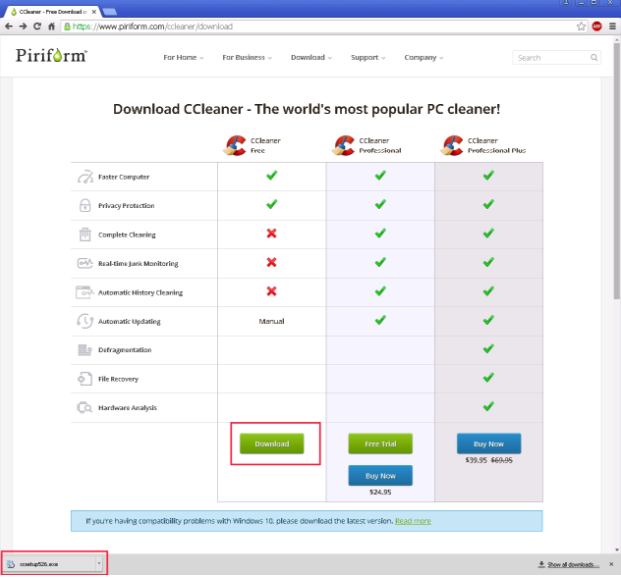 2. Click the Download button to begin downloading the file to your computer.
3. Now that the download has finished, we need to click on that download file in the bar at the bottom. This will most likely prompt you for permission to install. Allow the installation.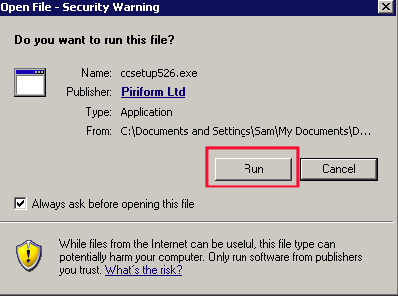 4. When the installation begins, select the Install button.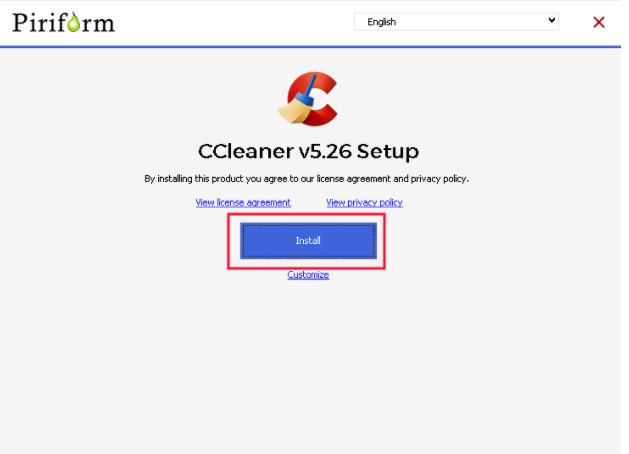 5. When the installation completes, uncheck the "View release notes" checkbox, and click Run CCleaner.
6. When CCleaner opens, click the Analyze button to allow CCleaner to scan your computer for unneeded temporary files. When it completes its scan, click the Run Cleaner button.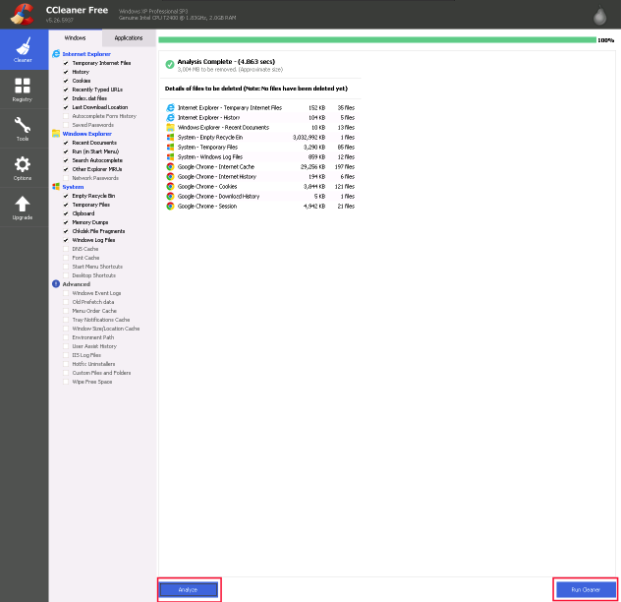 When complete, your computer should start running much quicker, but we have one last step remaining.
7. Now, click the Registry button in the menu on the left side of CCleaner. Click the Scan for issues button to scan your computer for registry problems. (Registry issues cause computer delays and crashes.) When the scan has completed, click the Fix selected issues.. Button to correct these issues. It will ask you to confirm whether or not you want to back up the registry, choose No then confirm you want the issues fixed.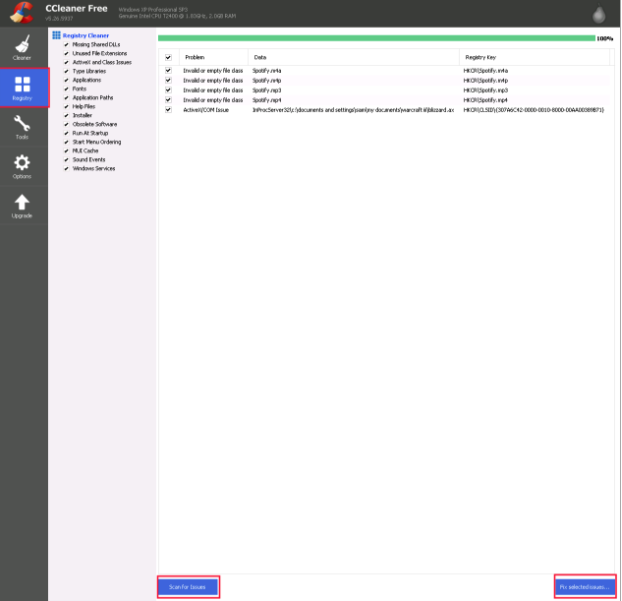 Running these two operations every couple of weeks will improve your computer performance, and help keep the viruses off of your computer! If you get stuck, or need any help, feel free to get in touch!
CategoryMaintenance